Return to Headlines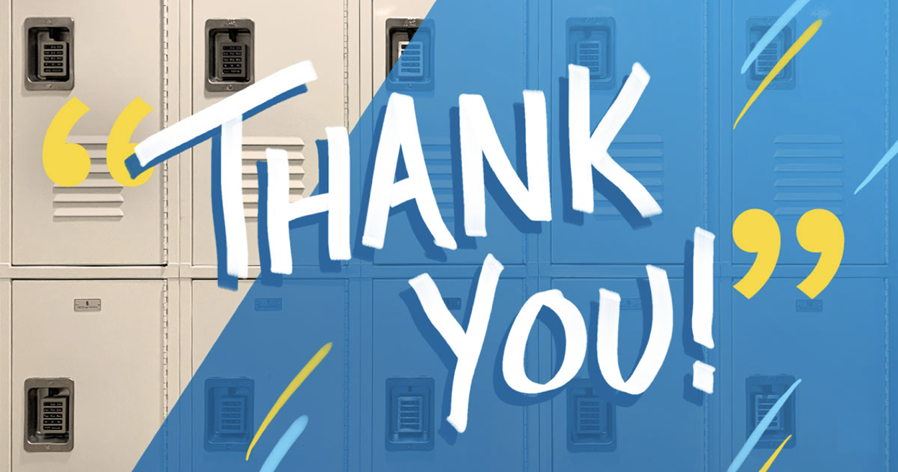 Dear Faculty and Staff,
You are resilient and indispensable! We know that when you decided to become an educator or educational support professional, there is no way you could have predicted you would be faced with the challenges of teaching and working in such unchartered territory – yet you continue to deliver quality instruction and provide the necessary supports for our students to be successful.
Your courage, commitment, and sacrifices have not gone unnoticed. The extra hours you work to pivot at a moment's notice mean a lot to us. You are making a huge impact on the lives of children and their families. Our families recognize it too. They appreciate that you are there for their children and making sure they can have the best possible education under the circumstances.
Throughout the pandemic, our community has affirmed the true value of teachers and schools. The outreach by each of you right from the start and continuing today has been exceptional. Wellness checks, personal notes and calls to students, socially distanced "drop-offs" and "drive-bys" and countless acts of kindness, all while delivering the best instruction possible, will always be remembered. Each of us in the Christina Community continues to rise to the challenges COVID-19 continues to deliver.
As we navigate this very difficult time and many of us grow weary of the COVID-19 changes that happen, although predictable, still frustrating, we want you all to know that while we may not all always agree on the ultimate solution, we are listening and trying to balance the needs of our staff and the needs of our families while ensuring the safety of all throughout.
Last week, a recommendation was made that well-fitting masks like the KN95 are our best mitigation strategy. While they further explained that any multiple layer mask that fits snugly around the face will do the trick, we had several of our staff request the KN95 for their use at school. Our facilities and maintenance department has been amazing throughout utilizing the latest technologies and best practices to keep our schools safe and this is another example of their hard work. We were able to secure a supply of KN95 for our staff to use. This is not a disposable/ single-use mask. The Chief Custodian in our buildings will have available one (1) mask per employee each week. Transportation will also have a supply available for our drivers and aids. Should you wish to use one, please see your custodian and be sure to thank them for the fantastic job they are doing.
We know that you are doing your absolute best in this overwhelming situation displaying innovation and creativity to serve our students and families. Please continue to share your ideas with your building leadership.
We are grateful for your strength and thankful for your dedication. Take care of yourselves so that we can continue to take care of each other.
We appreciate you!
Sincerely,
Dr. Shelton, Superintendent