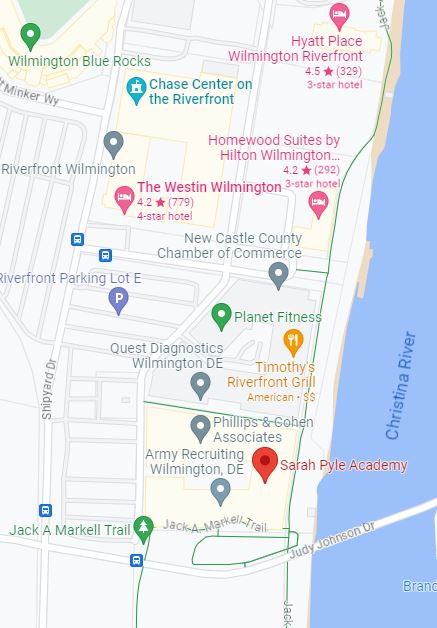 Newark Campus:

263 Chapman Road
Newark, DE 19702

Phone: 302-722-2638

Fax: 302-295-8953

Wilmington Campus:

1040 Justison Street
Wilmington, DE 19801

Phone: 302-354-4590

Fax: 302-295-8960

Email Inquires: Don-Javia Anderson or Monica Oates

School Hours:

8:45 AM - 1:00 PM Morning Session
1:00 pm - 4:30 PM Afternoon Session


8:45AM - 3:15PM for SPA Virtual Academy

---

Media Request

Are you a member of the media interested in speaking to someone from Christina School District schools? Contact our Public Information Office at (302) 552-2670.

Website Feedback

Your comments and suggestions are essential to improving our website. For general comments, suggestions, or questions about the site, please contact the webmaster.