Add School News to Your Website
Use the Headlines & Features app in REGION B on the Homepage to add news items, important dates, or specific information about your school. Use the teaser text to provide a short description of the headline and entice users to read more.



Photos must be resized to 375px (width) X 280px (height).
Click the pencil to edit the Headlines & Features app.

2. Click the New button to add a headline.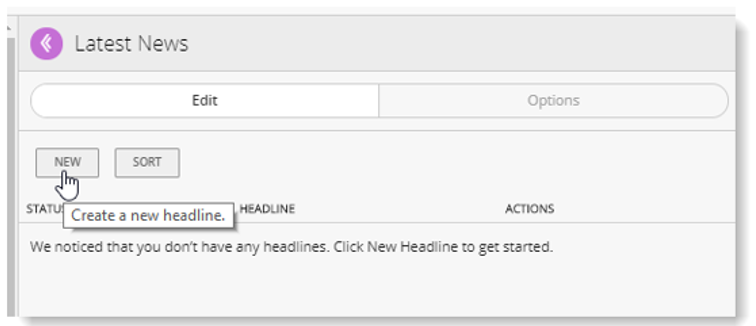 3. Enter information.

Enter Headline title.
Add Accent Image if desired (be sure to include alt text).
Select Content Type: Article, File, Link

Article: Enter content and teaser text
File: Upload PDF and enter a description
Link: Enter URL and description