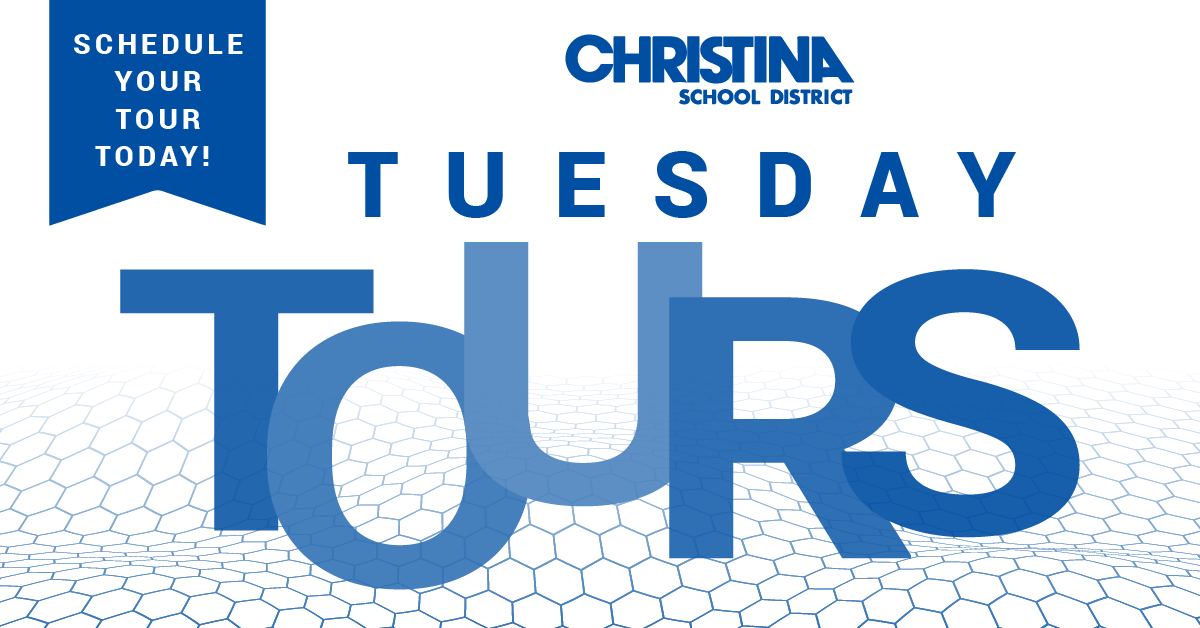 You're Invited! Tuesday Tours at Christina

We want to invite you to visit Christina School District and get acquainted with our schools and unique programs on Tuesdays during November and December. #TuesdayTours!

Attend a guided walking tour of our schools and learn about our cutting-edge programs during our Tuesday Tours in November and December. We offer prospective students and parents a first-hand opportunity to get a better sense of our academic programs, extracurricular activities, and staff.

At participating locations only. Dates and times may vary per school.

Questions? For any questions regarding visiting a Christina school for a Tuesday Tour, please contact the school directly.